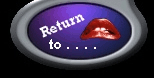 Riffffffff's Rocky Horror CD Compendium
I am attempting to make this site one of the best Rocky Horror CD info sources. I have placed the main Info on each CD as well as images of the front cover, back cover and CD. I will whenever possible, have info on where it is available for perchase. I will have CDs, CD singles, CD box sets, and many CDs with something related to RH on it on this site.
Believe it or not, Many people think there are only 3 or 4 Rocky Horror CDs out there. And even fewer know there are SEVERAL versions, or pressings or each. In each category below I will list all the CDs that I know exist. I will not be including bootlegs as I don't count these as "REAL" releases.
The CDs shown are the ones I personally own, or that I am aware of. CLICK HERE to see my wanted list of CDs I would like to get a hold of. Any listings with a GREY background are CDs I am looking for. If you have any of these CDs and are willing to Sell or trade them, PLEASE EMAIL me.
Special thanks to Leon, Shawn, Bruce and Antny.

This site is still in progress, so come back often to see how it grows!

LOTS of graphics.. So it may take a while to load.. Please be patient!

CHOOSE A CATEGORY
| | | |
| --- | --- | --- |
| | | |
| Film (9) | ROXY (3) | Original London (6) |
| | | |
| | | |
| Other London (4) | Studio Casts (12) | Foreign casts (12) |
| | | |
If you know of a CD I haven't listed....PLEASE EMAIL me with the info!
Site Design by: Pages4Web ©. Email us!